Do you remember the scary stuff that was in the news a few years ago when schools started banning hand sanitizer? There were a bunch of reports that kids were being poisoned from the alcohol in hand sanitizer. This article from WebMD in 2015 gives a good summary:
Hand Sanitizer Poisoning More Kids
. Yikes! Since then, it has been recommended that you DO NOT use hand sanitizer with kids under 12. But we still need an on-the-go solution for washing hands, right? If you're having a picnic at the park or kids are eating a snack in the car after riding in the grocery store basket, you want them to have clean hands.
I am super excited that I found this
Three Ingredient DIY (non-toxic) Hand Sanitizer with Essential Oils
from Eat, Craft, Parent. It totally works, and it's not hard to make at all! You just need:
The Thieves Oil (which can be up to $40 a bottle, so I replaced it with the cheaper version -
Shield Protective Blend
-- same oils, but different brand) is what makes it anti-bacterial. The Aloe Vera and vitamin E oil make it gentle and moisturizing on your hands instead of drying them out like alcohol tends to do. For directions on mixing your own bottle of hand sanitizer, see this article:
Three Ingredient DIY (non-toxic) Hand Sanitizer with Essential Oils
.
I found 3 oz. travel bottles which work perfectly as hand sanitizer bottles. Inspired by
this post from Micah Makes
, I made a crochet cover that would fit the bottles, added some accessories, and a clip so it can hook onto a child's backpack, a purse strap, etc. I have tried crocheting the strap that is in this pattern, but it doesn't last. 100% cotton stretches too much, so the little clips work much better.
You can adjust to fit any container!
Even a lotion bottle!
These hand sanitizers make great, practical gifts for kids, teachers, and moms! You can use some of these cute free printable gift tags to go with it: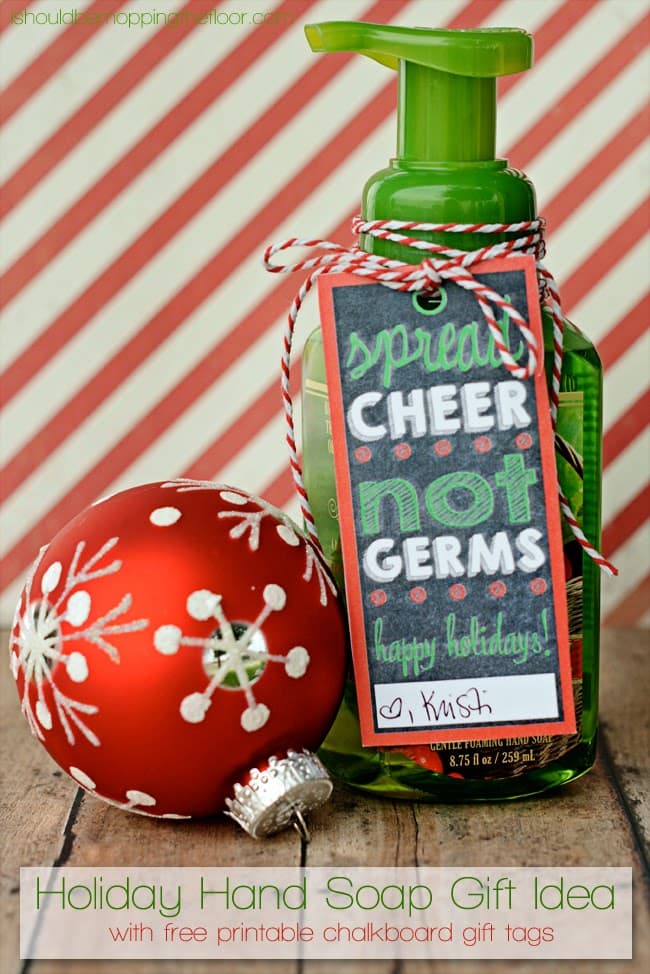 Have fun making your own, or you can purchase from me!